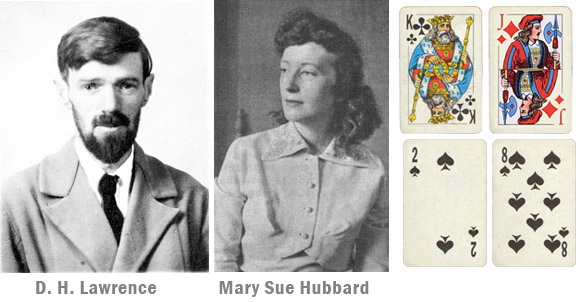 Mary Sue Hubbard - the King of Clubs, the third wife of L. Ron Hubbard (10 of Diamonds). Scientology works with previous life experiences clearing up the reactive mind. It is amazing how clearly you can remember your incarnations. I just read Mary Sue biography on a wiki, and there is one fact that stunned me, so I'd like to share it with you.
Read More...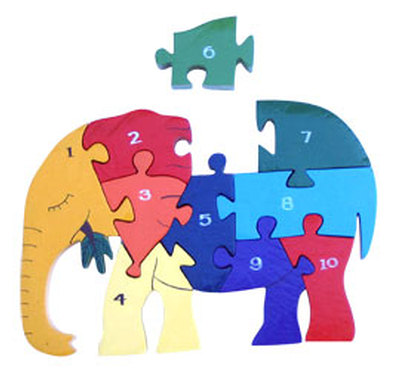 The sciences of the Destiny Cards, Astrology, Numerology, and Tarot are interlocking pieces of the vast puzzle of existence. They coincide and confirm each other so perfectly that it is almost impossible to analyze a chart of any kind without evaluating multiples.
Read More...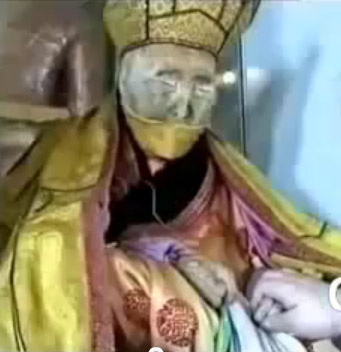 Exhumation of the body of Hambo Lama Itigelov took place September 10 th, 2002 on the territory of cemetery near the city of Ulan Ude (Russian Federation). He died and was buried in 1927 and the exhumation was performed in presence of relatives, officials, and specialists".
Read More...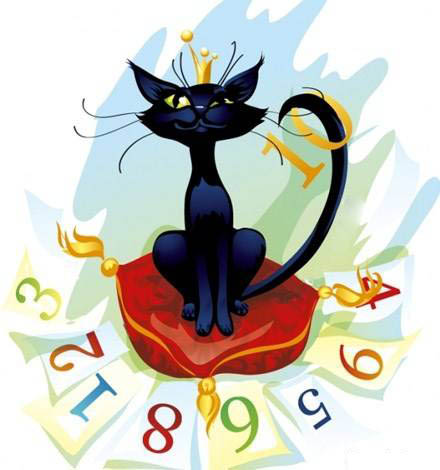 Since there are only nine numbers to consider in numerology, the combination is very important. Numerology calculations always start with a day you were born which gives us the birth number, and continuously add the month (the attitude number) and a year of your birth (the life path number). There are also Challenge Numbers - things we deal during certain periods of our life.
Read More...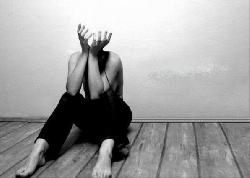 The group of Netherlands scientists from the Donders Institute for Brain, Cognition and Behaviour have published the results of their latest experiments in regards to debate whether decapitation is a humane method of euthanasia in awake animals. The answer to the main question, how much lab rats suffer when they heads get cut off, was clear. The unpleasant feeling during decapitation lasts for only 4 seconds which makes the whole procedure seamlessly painless. But the strange facts brought up in the experiment perhaps raised series of questions of more mystical nature.
Read More...
The children woke at 6:45 this morning. There was some hand-to-hand combat. I made them hot chocolate, but it boiled over and flooded the stove while I was busy trying to staunch somebody's screams. A couple of times, I turned bright purple and did my Robert De Niro in Taxi Driver impression on a terrified child. All this happened before 8:00 a.m. Every now and then I got a quiet moment to reflect that most of my neighbors were asleep, unless our screams had woken them (it was a public holiday here in France, where I live). It was a worse morning than usual, but the kind that happens about once a week. One thing keeps me going during moments like this: the hope that my adult life will have a third act of total freedom. I suspect that most modern fathers share this fantasy.
Read More...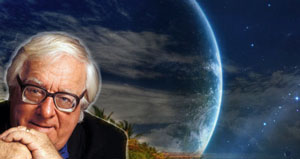 Ray Bradbury, the most influencial writer of 19th century and the legend of science-fiction have found a peace on June 5, 2012. I am not sure how my life and the life of thousands of people would turn without his extraordinary ideas and the gift of intuitive writing. I ain't as big fan of science-fiction as my dad but I fulfilled my child "duty" by taking out books from my parents extended library and reading it one by one. As a pretty advanced reader from an age of 8, I found my last reserve by my 13th birthday on the shelf carefully collected by my father, and there they were - "The Martian Chronicles", "Fahrenheit 451", "Dandelion Wine", "Something Wicked This Way Comes", the quiet of bit set of Ray Bradbury books and collections of novels. It wasn't a "duty" anymore, but the fascinating world of a man who creates realities with a tip of his pencil! "Some people turn sad awfully young. No special reason, it seems, but they seem almost to be born that way. They bruise easier, tire faster, cry quicker, remember longer and, as I say, get sadder younger than anyone else in the world. I know, for I'm one of them."
Read More...
Read More...
Sometimes ordinary objects possess strange and amazing attributes often associated with a term "paranormal". Often such anomalies are within our touch every day but no one can understand what is happening.
Read More...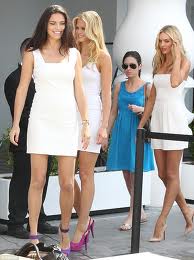 The way a woman moves is very telling. A carefully placed hand on your lap means she's open to getting closer, but if she's always putting an object between you (a table, a subway pole, another man), it's time to back off. But according to a new study, you can infer a lot more than her interest level based on her walk.
Read More...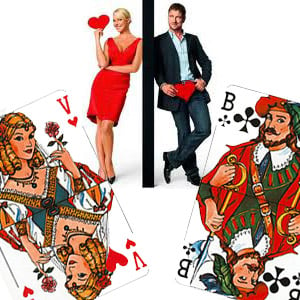 This question is asked quite often since we do have the Destiny Book available online. I can't say that reading your spreads is an easy task as you need to be quite literate with each card, the life and the perfect spread and have the planetary influences well adjusted in your mind. If you do well in puzzles, reading your life spread might be the best game ever created by the human being. Except the knowledge of Destiny, cards are not a game.
Read More...
After you find universal and personal year, learn numbers of your Personal Month. To find your Personal Month, add the number of the calendar month to the double-digit personal year number.
Read More...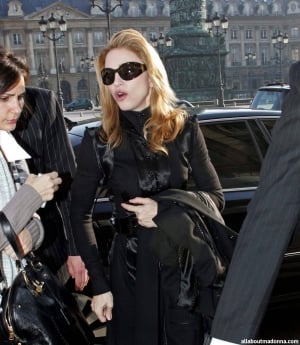 Another day, another Madonna controversy. At a small club show in Paris last week, the pop superstar was booed mercilessly by fans who shouted for refunds after the brief, 45-minute set. Now, however, it appears the unrest wasn't the result of the show's length. According to TMZ, a small group of concertgoers started the trouble in response to Madonna's treatment of French politician Marine Le Pen.
Read More...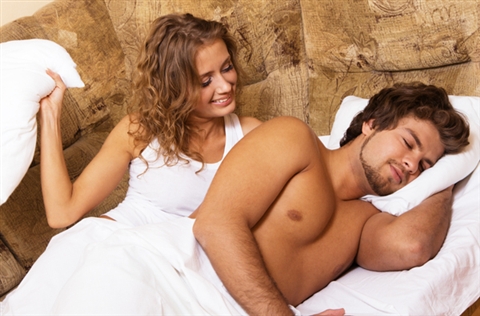 Not tonight, love.When you first hooked up, one look from the missus was all it took for your engine to rev up quicker than a pimped-out ride from The Fast and the Furious. You were, to put it bluntly, like a dog in heat, but those first throes of passion are long gone, and your girlfriend has since lost her almost God-given power to make you happy between the sheets.
Read More...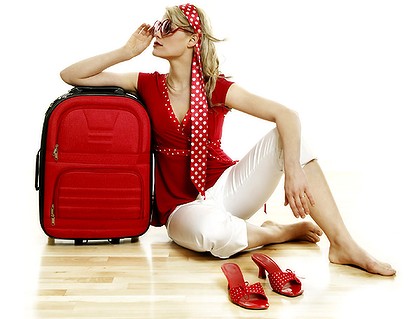 Rapid global changes can force you to change your life, as I wrote about here. With the Greek criss, my career goals altered, my sense of stability became uncertain and, naturally, my relationships followed this evolution. In my early 20s, it was the naivety of youth that brought me to Germany, and I dealt with a long-distance relationship between Munich and Athens. It was a couple of thousand miles that eventually broke us up. Today, due to a career move, I will be facing a much greater distance - that of tens of thousands of miles. Can it work?
Read More...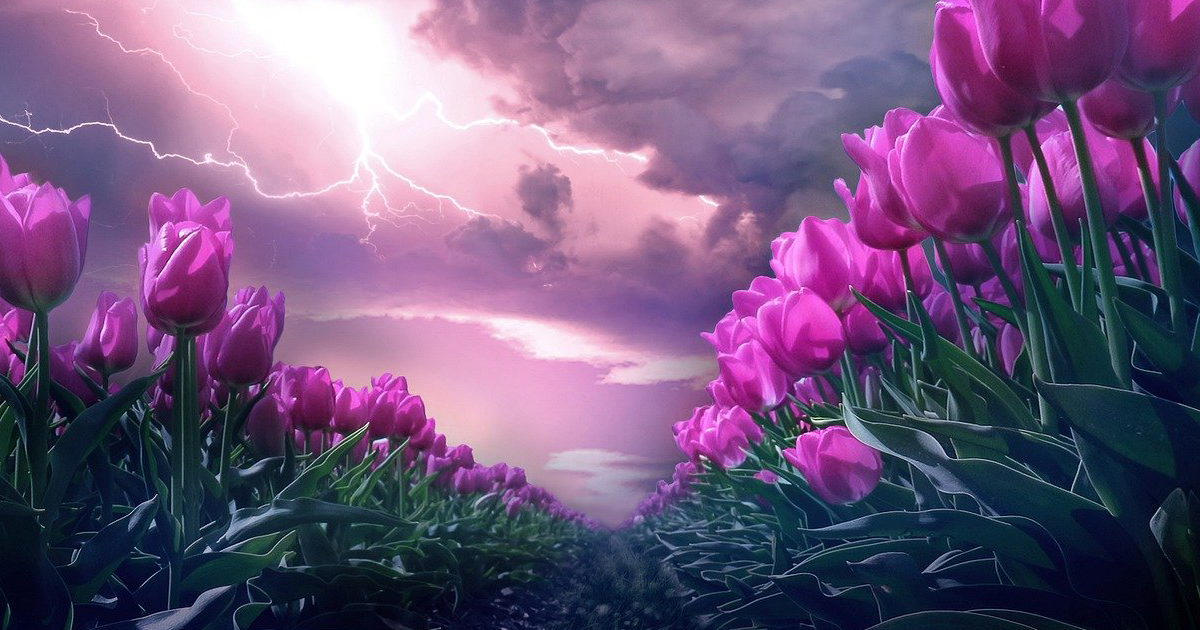 As COVID-19 continues to impact the world, keeping our peace of mind is vital. What is happing? How can we coop with the situation? How can we find strength and continue to live our lives at times of uncertainty and doubts?
Read More...
Showing Posts 1 - 16 of 16