In mythology, Mercury (Hermes in Greek mythology) is a messenger, the god of trade and the guide to the Underworld. He is also the patron of boundaries and of the travelers who cross them, of shepherds and cowherds, of the cunning of thieves, of orators and wit, of literature and poets, of athletics and sports, of weights and measures, of invention, and of commerce in general.
Read More...
This is very interesting topic in regards to the multi-universe theory. A wormhole is, in theory, much like a tunnel with two ends each in separate points in spacetime. Albert Einstein's relativity theory set the speed of light as the universal speed limit and showed that distance and time are not absolute but instead are affected by one's motion. But Einstein wormhole opens briefly for incredible small period of time, and then pinches off. Anything that tries to get through it gets crushed and squeezes apart. Scientists began to investigate whether there might be the type of wormhole that is different from the Einstein's and is traversable. Michio Kaku, City College, NY says that to keep the wormhole open the negative matter is needed, but we also never seen the negative matter before, and that's a key to stabilizing the wormhole.
Read More...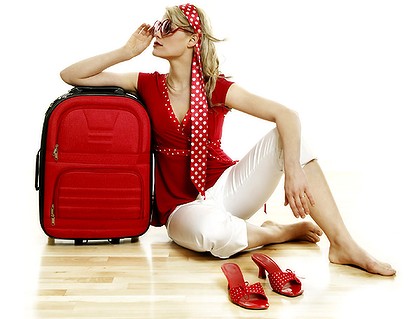 Rapid global changes can force you to change your life, as I wrote about here. With the Greek criss, my career goals altered, my sense of stability became uncertain and, naturally, my relationships followed this evolution. In my early 20s, it was the naivety of youth that brought me to Germany, and I dealt with a long-distance relationship between Munich and Athens. It was a couple of thousand miles that eventually broke us up. Today, due to a career move, I will be facing a much greater distance - that of tens of thousands of miles. Can it work?
Read More...
Showing Posts 1 - 3 of 3