Universal vibrations change every 24 hours, and so each day has its own influence. To find the Universal Day, add two double digits of a day, universal month and universal year together. For example, July, 4 2012. 4 + 7 + 5 =16. 1 + 6 = 7. On July 4 2012 it will be too crowded and irritating in big cities, but peaceful and quiet in the country. Calculate Universal Day
Read More...
The Universal Month reveals the underlying trend of each Universal Year. To find out the Universal Month, add the double digit number of the calendar month to the double digit number of Universal Year. For example, July 2012: 7 + 5 = 12. 1 + 3 = 4. July of 2012 is the month of building foundation, work, order, practicality. November 2012: 11 + 5 = 16. 1 + 6 = 7. November 2012 is the universal month of introspection, spirituality. Universal Month - Check Your Math!
Read More...
In numerology, we use cycles of 9 and, as any action, this cycle has its start – the number 1, and its end – the number 9. It is the way our worlds is going and ourselves along with it. Every twelve months the direction changes and we have a different vibration to respond to.
Read More...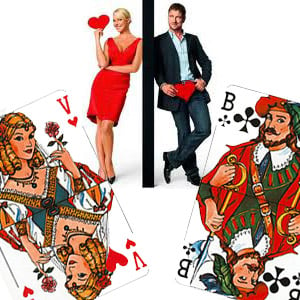 This question is asked quite often since we do have the Destiny Book available online. I can't say that reading your spreads is an easy task as you need to be quite literate with each card, the life and the perfect spread and have the planetary influences well adjusted in your mind. If you do well in puzzles, reading your life spread might be the best game ever created by the human being. Except the knowledge of Destiny, cards are not a game.
Read More...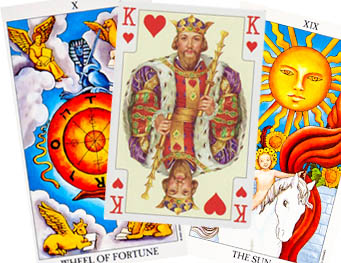 Knowing what will happen to you tomorrow can set you apart from the crowd. It might sound silly to check "with stars" every time you are buying a lottery ticket, but why waste your hard-earned buck on a sparkling piece on paper with a big numbered Zero inside? There are zillions online resources that tell the "high-ranked" secrets of how to win the lottery or jackpot, but if you are born on April 14, you may have little chances to win especially if you are up to an impulsive gambling. But for most people winning the lottery is only a question of Luck and ability to be in " right moment at the right time."
Read More...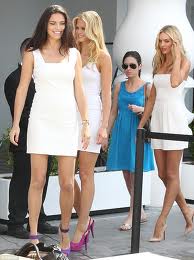 The way a woman moves is very telling. A carefully placed hand on your lap means she's open to getting closer, but if she's always putting an object between you (a table, a subway pole, another man), it's time to back off. But according to a new study, you can infer a lot more than her interest level based on her walk.
Read More...
Has Peggy Olson found herself a new man?
Read More...
Read More...
Read More...
Read More...
The women of Hollywood are bringing home the bacon, and leading Forbes list of the Highest Paid Actresses is none other than Twilight darling, Kristen Stewart. The Snow White and the Huntsman actress, 22, has beat out the likes of industry veterans Cameron Diaz, Julia Roberts and Sandra Bullock — and she's only 22.
Read More...
Read More...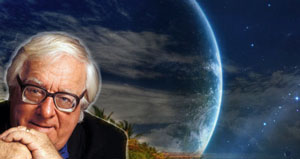 Ray Bradbury, the most influencial writer of 19th century and the legend of science-fiction have found a peace on June 5, 2012. I am not sure how my life and the life of thousands of people would turn without his extraordinary ideas and the gift of intuitive writing. I ain't as big fan of science-fiction as my dad but I fulfilled my child "duty" by taking out books from my parents extended library and reading it one by one. As a pretty advanced reader from an age of 8, I found my last reserve by my 13th birthday on the shelf carefully collected by my father, and there they were - "The Martian Chronicles", "Fahrenheit 451", "Dandelion Wine", "Something Wicked This Way Comes", the quiet of bit set of Ray Bradbury books and collections of novels. It wasn't a "duty" anymore, but the fascinating world of a man who creates realities with a tip of his pencil! "Some people turn sad awfully young. No special reason, it seems, but they seem almost to be born that way. They bruise easier, tire faster, cry quicker, remember longer and, as I say, get sadder younger than anyone else in the world. I know, for I'm one of them."
Read More...
Visible either Tuesday or Wednesday, depending on where you live, the transit will offer astronomers a chance to refine our understanding of Venus as well as to tweak models for searching for planets around other stars. This alignment is rare, coming in pairs that are eight years apart but separated by over a century. The last transit of Venus was a thrilling sight in 2004. After June 2012, the next event occurs in 2117.
Read More...
Demi Moore may be ready to forgive estranged husband Ashton Kutcher — at least, according to some of her most recent actions on Twitter. Earlier this week, the Indecent Proposal star favorited a string of tweets that echoed the message of forgiveness, with one from rapper Wiz Khalifa which read, "We all make mistakes. Don't...
Read More...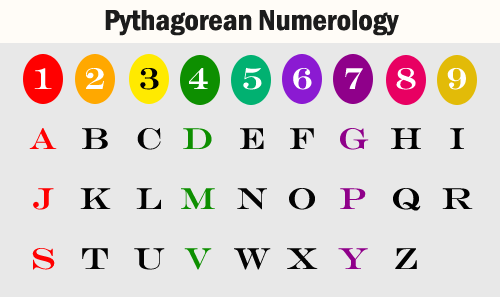 Your name is your fortune and the key to success. It is the most important form of recognition and identification. Numerology studies the rhythms, vibrations of your name. Each letter of the alphabet has a matching number (from 1 to 9). Modern numerology begins with the work of American music teacher, L. Dow Balliett...
Read More...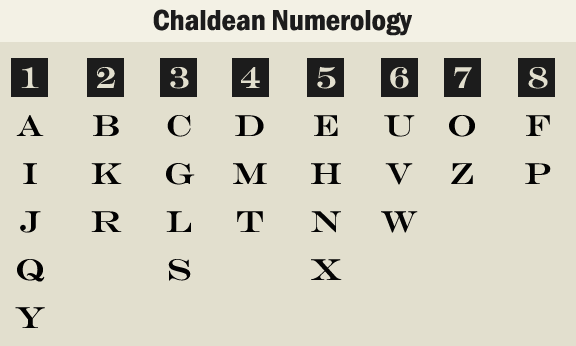 Chaldean Numerology alphabetic system is an oldest and very accurate. How does it differ from the Pythagorean system? See examples.
Read More...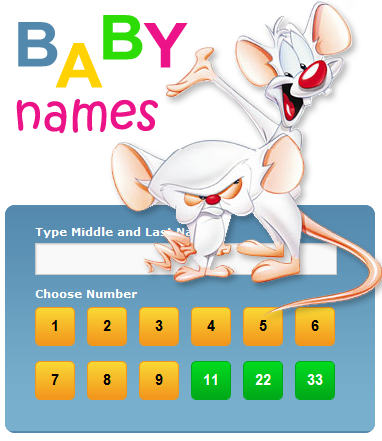 Having a baby is one of the most important steps in our life. Giving a name to your newborn child should be taking very seriously, because the name affects the way we think, dream and express ourselves to the world. It is also effects your relationship with a child and also it effects the relationship of your child with your family and relatives. How do you name good educated choice choosing your baby name?
Read More...
Yet another male massage therapist is dropping out of the lawsuit filed against John Travolta. John Doe No. 2 has fired his lawyer and in turn has decided not to take legal action against the actor, 59, after he claimed in a suit filed last week that Travolta sexually harassed and groped him in January,...
Read More...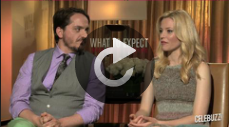 Elizabeth Banks stars – and steals the show – in What to Expect When You're Expecting (out May 18) and she is coming back to the box office fresh off of massive success with The Hunger Games. When Celebuzz sat down with Banks at the What to Expect junket, we wanted to get her initial reaction on The...
Read More...
Showing Posts 41 - 60 of 125
|
Last Page
Jump to page