Wormholes Tunnels for Time Travel
This is very interesting topic in regards to the multi-universe theory. A wormhole is, in theory, much like a tunnel with two ends each in separate points in spacetime. Albert Einstein's relativity theory set the speed of light as the universal speed limit and showed that distance and time are not absolute but instead are affected by one's motion. But Einstein wormhole opens briefly for incredible small period of time, and then pinches off. Anything that tries to get through it gets crushed and squeezes apart. Scientists began to investigate whether there might be the type of wormhole that is different from the Einstein's and is traversable. Michio Kaku, City College, NY says that to keep the wormhole open the negative matter is needed, but we also never seen the negative matter before, and that's a key to stabilizing the wormhole.
A clock in motion will always appear to run slowly compared with one at rest, because time is relative to the speed at which a body is moving. That fact would, in theory, allow for time travel—at least if you have a very fast spaceship.
Consider this: If an astronaut travels into space for six months at a substantial fraction of light speed and takes another six months to return to Earth, he would land in the future.
While a year will have elapsed on the astronaut's clock, tens of thousands of years may have gone by on Earth, depending on how close to light speed the astronaut traveled.But the laws of space and time as Einstein laid them out may be revised by the quirky rules of quantum theory.
This analysis forces one to consider situations...where there is a net flux of lines of force through what topologists would call a handle of the multiply-connected space and what physicists might perhaps be excused for more vividly terming a wormhole.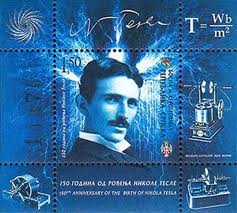 This program reveals the discoveries of a forgotten genius, many of which went virtually unnoticed for nearly a century. Read More...
Sometimes ordinary objects possess strange and amazing attributes often associated with a term "paranormal". Often such anomalies are within our touch every day but no one can understand what is happening. Read More...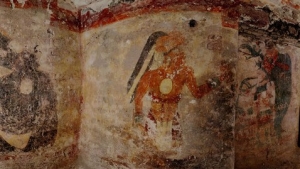 Archaeologists have found a small room in Mayan ruins where royal scribes apparently used walls like a blackboard to keep track of astronomical records and the society's intricate calendar some 1,200 years ago. Read More...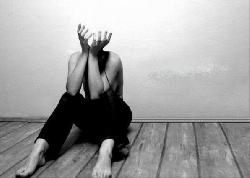 The group of Netherlands scientists from the Donders Institute for Brain, Cognition and Behaviour have published the results of their latest experiments in regards to debate whether decapitation is a humane method of eut Read More...
What is Your Birth Card?
Enter your birth day and find out who you are.
Your Destiny: Major Themes
What destiny has in stock for you? Are you a potential millionaire and not know about it? What is your prime motivation in life and how to use to achieve success?
People Saying
Mine is Dec. 18. Also King of Hearts...
March 27, 2020 21:54
Hi
March 23, 2020 6:32
Am glad
March 22, 2020 20:34
My venus is good or bad
March 19, 2020 9:09
I agree!! Very accurate!
March 19, 2020 4:33
OMG...Jennifer you(i) rock
March 18, 2020 18:11
What is my career Job ye Business
March 16, 2020 21:32
this takes so ###### long
March 14, 2020 22:13
Take the card of the hour that interest you. Ask Google the meaning of it
March 11, 2020 15:00
Wow... On point
March 9, 2020 9:26
Topics
Astrology
Celebrities
Culture
Dating
Destiny Cards
Gossip & Rumors
Lifestyle
Love Compatibility
Marriage
Numerology
Phenomenon
Psychology
Questions & Answers
Relationships
Science & Tech
Society
Useful Tips
World