The Second Act Of Manhood
The children woke at 6:45 this morning. There was some hand-to-hand combat. I made them hot chocolate, but it boiled over and flooded the stove while I was busy trying to staunch somebody's screams. A couple of times, I turned bright purple and did my Robert De Niro in Taxi Driver impression on a terrified child. All this happened before 8:00 a.m. Every now and then I got a quiet moment to reflect that most of my neighbors were asleep, unless our screams had woken them (it was a public holiday here in France, where I live). It was a worse morning than usual, but the kind that happens about once a week. One thing keeps me going during moments like this: the hope that my adult life will have a third act of total freedom. I suspect that most modern fathers share this fantasy.
Act One of our adult life was freedom. The second act is fatherhood-plus. This is the phase that sociologists now call "the rush hour of life," when the typical parent's career peaks just as his children are small. Our generation of fathers is the most overburdened in history. When I was a child in Britain in the mid-1970s, the average employed British father had a magnificent 15 minutes of contact with his children each day. Last I checked, the figure was two hours.
Of course, most mothers do much more childcare than fathers, but we are probably busier, all told, because we typically spend longer at work. For instance, Canada's General Social Survey on Time Use for 2005 showed that the average Canadian father did 9.9 hours of paid work and childcare combined each day, half an hour more than the average mother.
During adulthood's Act Two, I sustain myself with fantasies of an Act Three. By the time I'm in my early 50s, my youngest children will be in their mid-teens and will presumably no longer want any contact with me. That is when I want the third act to begin.The third act of adult life is meant to be Act One minus all those nights wasted trying to meet nice girls. I imagine it as 20 years of doing exactly what I want before I'm completely clapped out. In Act Three, I'll wake up on weekends and think, "What do I want to do today?" An equally overburdened friend and I have developed a joint fantasy: When we're 55, we'll go to New Zealand and spend a northern hemispheric winter watching cricket in the sun. No children allowed. We'll party until Act Four, when we are clapped out and stuck at home behind the geraniums waiting for the end.But my fear is that I'll never get Act Three. I look at my parents and their friends, now around 70. At that age, the range of well-being is vast. Some people are clapped out. Some are dead. A few are enjoying a wonderful third act. I'm praying for Act Three, and if I get it, then a morning like today will have been just a passing instant adding variety to a rich life.
Read More
God couldn't be everywhere so he created mothers! Who takes the child by the hand takes the mother by the heart. - German Proverb The one thing children wear out faster than shoes is parents. - John J. Read More...
What is Your Birth Card?
Enter your birth day and find out who you are.
Your Destiny: Major Themes
What destiny has in stock for you? Are you a potential millionaire and not know about it? What is your prime motivation in life and how to use to achieve success?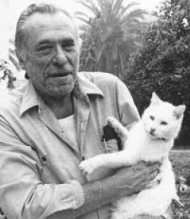 The problem with the world is that the intelligent people are full of doubts, while the stupid ones are full of confidence.
- Charles Bukowski
People Saying
This Really Reflects me
November 19, 2019 23:39
Very true
November 18, 2019 20:07
This is my sister all the way.
November 17, 2019 18:53
This is me
November 13, 2019 20:51
Who is Sandra and also is gemini?
November 12, 2019 20:31
That is so true ,I never love my name until I have read it in the Bible how many times it mention and how important it is.
November 12, 2019 19:58
Yep
November 12, 2019 18:08
This is spot on about me.. Italian meaning of Carolyn is strong and she knows
November 12, 2019 17:16
Wow so true
November 8, 2019 2:02
This takes too long to load after typing up everything.
November 6, 2019 6:29
Topics
Astrology
Celebrities
Culture
Dating
Destiny Cards
Gossip & Rumors
Lifestyle
Love Compatibility
Marriage
Numerology
Phenomenon
Psychology
Questions & Answers
Relationships
Science & Tech
Society
Useful Tips
World