Mary Sue Hubbard and D.H. Lawrence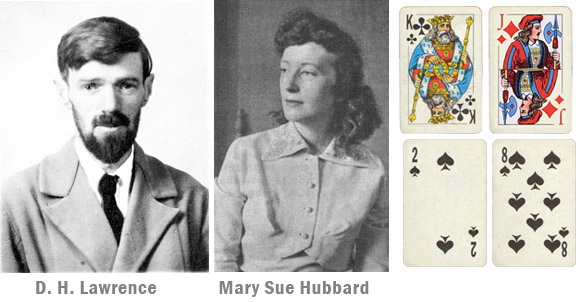 Mary Sue Hubbard - the King of Clubs, the third wife of L. Ron Hubbard (10 of Diamonds). Scientology works with previous life experiences clearing up the reactive mind. It is amazing how clearly you can remember your incarnations. I just read Mary Sue biography on a wiki, and there is one fact that stunned me, so I'd like to share it with you.
... In February 1960, Mary Sue wrote to a friend and informed her that her husband had discovered that she had been the writer D.H. Lawrence in a past life. She intended to make use of this discovery by writing a book that would be "completely anti-Christ." The protagonist, "a bastard child", would be the son of the three most virile men in the town (a satire of the Holy Trinity). The mother had slept with all three men on the same night but as she did not know which had fathered the child, had "thereupon decided to call him Ali, Son of ---, Son of ----, and Son of ---- which impressed the local inhabitants and created a stir throughout the country."
As it appears, D. H. Lawrence was born on September 11, 1885 (died on March 2, 1930) which makes him Virgo, the King Of Clubs. Mary Sue Hubbard was born one year three months later - on June 17, 1931 - Gemini King of Clubs. The Jack of Diamonds is the planetary ruler (Mercury) for both signs Virgo and Gemini.
Quite Coincidence!
Olney H. Richmond published his "The Mystic Test Book" in 1893. Were Hubbards familiar with Richmond's work? I never heard of any connection between L. Ron Hubbard and astrology, but he was more than knowledgeable in mystical studies.
That will be kind of interesting to learn more about past life experiences in the light of cards and astrology. How often people reincarnate into the same life sequence? Lawrence died at the age of 44 - during the period of his first Karma card - Two of Spades (by the planetary ruler). Mary Sue Hubbard lived 71 years. Total 115 years of being the King Of Clubs!
Look at Lawrence Ruling Card spread at the time of his death!
At the same age of 44 for Mary Sue, the Scientology fleet was finally disbanded, and Hubbard decided to move ashore and establish a "land base" in Florida. In the following year, in October 1976, Hubbard's eldest son by Mary Sue, Quentin, committed suicide at the age of 22. Again - Two of Spades for Mary Sue's planetary ruler is the Two Of Spades!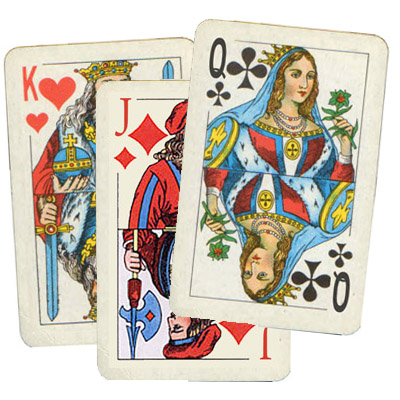 The playing cards have been there for centuries; It is the most fun and affordable hobby. There are thousands of things you can do with cards. You can play on your own (solitaire) or in a company. Read More...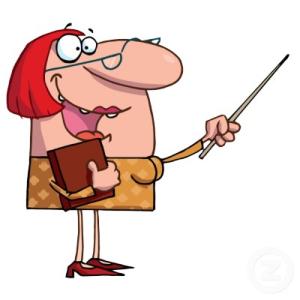 If you have already seen your love compatibility report (free initial, or Delux), you may wonder about small blue bar of the compatibility chart with a subtitle "Karmic Lessons". Lessons in a context of Love sound sour enough even without prefix. Read More...
Sadness is poetic. You are lucky to live sad moments. Read More...
Peculiar qualities of seven most unusual cards in the deck. Being a king of strangers doesn't mean you can lazy-cow your eccentricities into flattering ego-extremes. It takes more than the paradise of individuality to finance development in the heart of Manhattan. Read More...
What is Your Birth Card?
Enter your birth day and find out who you are.
Your Destiny: Major Themes
What destiny has in stock for you? Are you a potential millionaire and not know about it? What is your prime motivation in life and how to use to achieve success?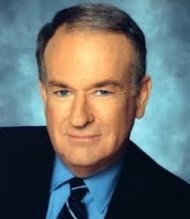 Yeah, I'm obnoxious, yeah, I cut people off, yeah, I'm rude. You know why? Because you're busy.
- Bill Oreilly
People Saying
This Really Reflects me
November 19, 2019 23:39
Very true
November 18, 2019 20:07
This is my sister all the way.
November 17, 2019 18:53
This is me
November 13, 2019 20:51
Who is Sandra and also is gemini?
November 12, 2019 20:31
That is so true ,I never love my name until I have read it in the Bible how many times it mention and how important it is.
November 12, 2019 19:58
Yep
November 12, 2019 18:08
This is spot on about me.. Italian meaning of Carolyn is strong and she knows
November 12, 2019 17:16
Wow so true
November 8, 2019 2:02
This takes too long to load after typing up everything.
November 6, 2019 6:29
Topics
Astrology
Celebrities
Culture
Dating
Destiny Cards
Gossip & Rumors
Lifestyle
Love Compatibility
Marriage
Numerology
Phenomenon
Psychology
Questions & Answers
Relationships
Science & Tech
Society
Useful Tips
World