King of Clubs - The Monk & Randy Newman Jungle
Just interesting to see the King of Clubs, Sun in Virgo (vedic) in a role of a brilliant private detective (consultant for the San Francisco Police Department) hunted by various fears and phobias. The 2 of Spades Karma card, Ace of Spades/2 of Clubs Moon Card will do a trick! I love Randy Newman's "There is Jungle Out There"!
What is Your Birth Card?
Enter your birth day and find out who you are.
Your Destiny: Major Themes
What destiny has in stock for you? Are you a potential millionaire and not know about it? What is your prime motivation in life and how to use to achieve success?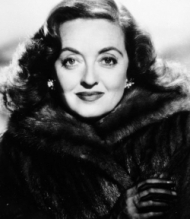 When a man gives his opinion, he's a man. When a woman gives her opinion, she's a bitch.
- Bette Davis
People Saying
Wow am in love with this name, I will name my first daughter Shirley.
March 30, 2020 12:30
Love it
March 29, 2020 11:47
Dat is true
March 29, 2020 11:08
Mine is Dec. 18. Also King of Hearts...
March 27, 2020 21:54
my son name is tyron and he is exactly the way this explains
March 27, 2020 17:57
that's a luck for my second baby
March 27, 2020 12:57
Hi
March 23, 2020 6:32
Am glad
March 22, 2020 20:34
My venus is good or bad
March 19, 2020 9:09
I agree!! Very accurate!
March 19, 2020 4:33
Topics
Astrology
Celebrities
Culture
Dating
Destiny Cards
Gossip & Rumors
Lifestyle
Love Compatibility
Marriage
Numerology
Phenomenon
Psychology
Questions & Answers
Relationships
Science & Tech
Society
Useful Tips
World