What is Your Birth Card?
Enter your birth day and find out who you are.
Your Destiny: Major Themes
What destiny has in stock for you? Are you a potential millionaire and not know about it? What is your prime motivation in life and how to use to achieve success?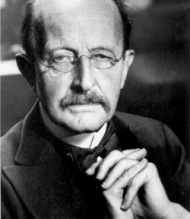 All matter originates and exists only by virtue of a force... We must assume behind this force the existence of a conscious and intelligent Mind. This Mind is the matrix of all matter.
- Max Planck
People Saying
That's dead on
March 16, 2019 3:40
This is Frank Zappa
March 16, 2019 3:21
hell yeah
March 15, 2019 16:59
It is right I am very happy to read this value lines
March 15, 2019 15:53
Hmmm
March 15, 2019 7:48
That's me. Your name truly is so you are be careful what you name your child
March 15, 2019 6:55
Wow dead on!
March 15, 2019 5:09
Nice one Remigus is my name
March 15, 2019 1:45
Wow.. Amazing
March 15, 2019 0:18
no no no heaven is my name
March 14, 2019 20:58
Topics
Astrology
Celebrities
Culture
Dating
Destiny Cards
Gossip & Rumors
Lifestyle
Love Compatibility
Marriage
Numerology
Phenomenon
Psychology
Questions & Answers
Relationships
Science & Tech
Society
Useful Tips
World