How to Use Love Compatibility Credits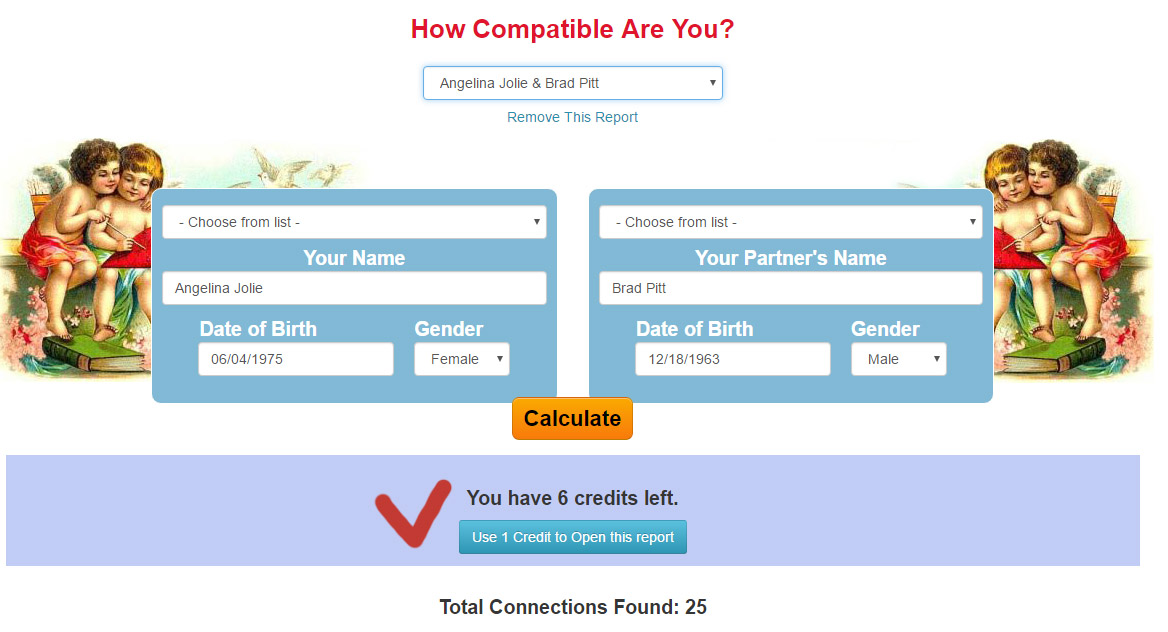 ... Use love compatibility report credits in four easy steps.
Visit Love Calculator at www.sevenreflections.com/lovecalculator/
Select your report from your list (you must create at least one report.)
Click on "Calculate" button.
Click on the button "Use 1 Credit to Open this report"
That's it!
Please, contact me at any time with any questions or suggestions. I truly appreciate your help.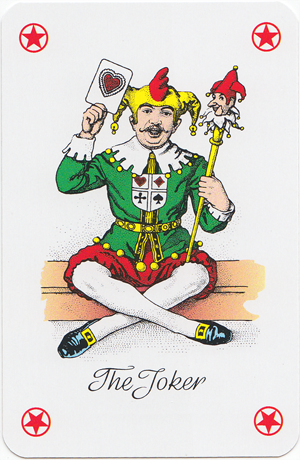 Why can't I get compatibility reading with the Joker? Read More...