Chaldean Numerology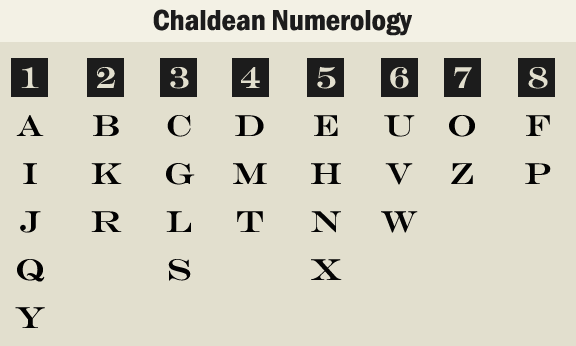 Chaldean Numerology is an oldest numerological system developed by Chaldeans who once occupied Chaldea - a marshy land located in modern-day southern Iraq which came to rule Babylon briefly. When the Babylonian Empire was absorbed into the Persian Achaemenid Empire the name "Chaldean" lost its meaning as the name of a race of men, and came to be applied only to a social class. The Persians found the Chaldeans masters of reading and writing, and especially versed in all forms of incantation, in sorcery, witchcraft, and the magical arts. They quite naturally spoke of astrologists and astronomers as Chaldeans. It therefore resulted that Chaldean came to mean astrologist. In this sense it is used in the Book of Daniel (Dan. i. 4, ii. 2 et seq.), and with the same meaning it is used by the classical writers.
Chaldeans were analyzing both the name and the birth date of a person. They didn't use an original name (written in the birth certificate) as Pythagoreans, but considered only the name the person is most known by.
Chaldeans astrologers also had no number Nine (9) in their calculations and so, Chaldean numerological alphabet system differs from Pythagoreans.
Chaldeans believed in a sacred, holy qualities of number Nine (9), and hold it away from all other numbers. However, if your name is total 9, then the 9 remains.
But in this system it isn't enough to know what the single number mean. One must also know the meaning of the "compound", or "double" numbers. The single number simply represents the physical, outward appearance of a person's name, whereas the compound number represents the deeper, metaphysical hidden influences of forces behind the name.
For example,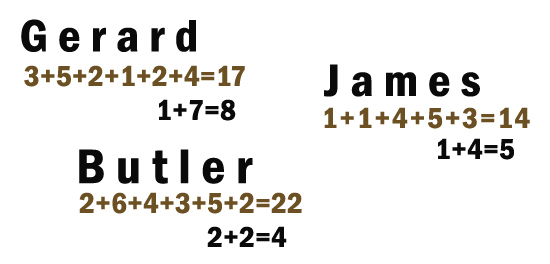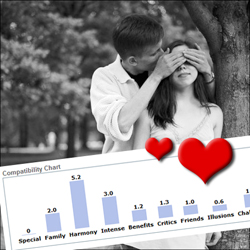 Love compatibility chart is the best way to see how your relationship works. Read More...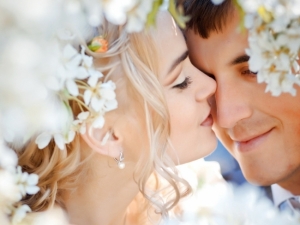 One statistical constant in national demographic statistics is the so-called seven-year itch. Does science has tools to measure Romantic Love, and what can we do to make right choices. Read More...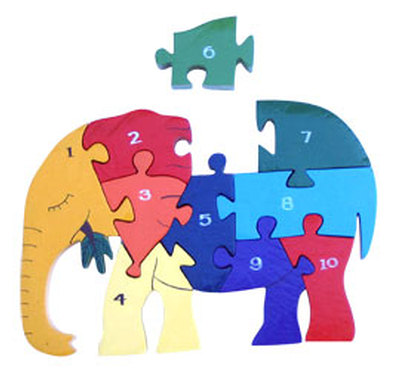 The sciences of the Destiny Cards, Astrology, Numerology, and Tarot are interlocking pieces of the vast puzzle of existence. Read More...
Why does a week have seven days? Even though it would be perfectly possible to imagine a week having five, six or even eleven days, most cultures in the world have seven-day weeks. The reason for this is that... Read More...
What is Your Birth Card?
Enter your birth day and find out who you are.
Your Destiny: Major Themes
What destiny has in stock for you? Are you a potential millionaire and not know about it? What is your prime motivation in life and how to use to achieve success?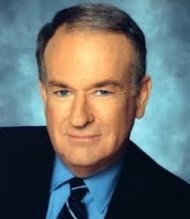 Yeah, I'm obnoxious, yeah, I cut people off, yeah, I'm rude. You know why? Because you're busy.
- Bill Oreilly
People Saying
This Really Reflects me
November 19, 2019 23:39
Very true
November 18, 2019 20:07
This is my sister all the way.
November 17, 2019 18:53
This is me
November 13, 2019 20:51
Who is Sandra and also is gemini?
November 12, 2019 20:31
That is so true ,I never love my name until I have read it in the Bible how many times it mention and how important it is.
November 12, 2019 19:58
Yep
November 12, 2019 18:08
This is spot on about me.. Italian meaning of Carolyn is strong and she knows
November 12, 2019 17:16
Wow so true
November 8, 2019 2:02
This takes too long to load after typing up everything.
November 6, 2019 6:29
Topics
Astrology
Celebrities
Culture
Dating
Destiny Cards
Gossip & Rumors
Lifestyle
Love Compatibility
Marriage
Numerology
Phenomenon
Psychology
Questions & Answers
Relationships
Science & Tech
Society
Useful Tips
World