Destiny Book UNLIMITED Access
Your Destiny One Year Unlimited Access! The most powerful prediction system gives you the ability to foresee future! Easy to use with astonishing results! Infinite possibilities!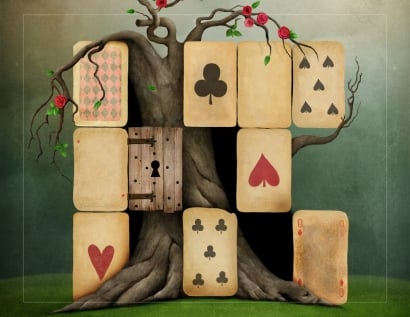 Introducing upgraded Destiny Book featuring enhanced daily, weekly, and yearly spreads, each accompanied by a full description tailored to your needs. Now, gain deeper insights into your day-to-day and weekly spreads with hourly breakdowns along with periodic numerological values for a more holistic understanding of your life's journey.
Weekly Predictions
Now you can see your weekly spreads! Is it your Jupiter, Venus, or Saturn week? Look up any date you like! See your past, present, and future in great details. Each week starts on the day of the week you were born (Monday - Sunday.)
Daily Predictions
Get your full calendar - now day by day, hour by hour! Plan your days, schedule your meetings and weekends. It's all right here at your fingertips!
Personal Days, Months, and Years!
Along with planetary influences, now you can see your personal days, months, and years numerology-wise. It is invaluable information to keep in mind when you are planning events for business and in private life. You do not want to start a new activity on your ninths day start it fresh with the first day of your numerological period.
Planetary Ruling Card
The planetary ruling card is defined by the planet that rules our astrological sign. For example, if your Sun was in the 4th degree of Capricorn at the moment of birth, the ruling planet is Saturn. That is so if you want to use Tropical astronomical system. If you apply the rule of 23 degrees of Sidereal system, your Sun position will be not in Capricorn, but in Sagittarius, and the ruling planet is not Saturn, but Jupiter.
Destiny cards system is intuitive, and you should feel free to explore various approaches in your card readings. What if you are Cancer or Leo Sun sign? Original texts assign Ten of Clubs planetary ruling card to all Cancers and the Eight of Diamonds to all Leos. If you prefer to use the traditional approach, you can choose this two Crown line cards to read yearly spreads.
Expanded View
It is so much easier to read cards spreads having all underlying cards right in front of you. Reading them are far more important than we may think. Cards are symbolic. Planets are the real force behind every vibration on earth.
For example, the Queen of Hearts in Venus - Jupiter position (Four of Spades as an underlying card) gives entirely different results than the same card in Saturn - Mars position (the Two of Diamonds).
Planetary Influence
You can't underestimate the effect of planetary energy. It is a prime advantage of using Destiny cards in the first place. Planetary influence makes cards predictions sophisticated, but the prediction accuracy can amaze the most experienced astrologers.
Full Birth Spread Preview
If you open the year of birth, you will see the full Birth Spread (6 lines of cards). Every card is accounted, including Karma and Karma Cousin card for each planetary period (horizontal and vertical, of course).
What else?
Full Online Access - See spreads anytime, anywhere.
Add, save and remove people from your list.
Add notes to any card in a planetary period.
Yearly, weekly & daily predictions!
Seven-years spreads.
Browser Requirements:
Tested in last version of Google Chrome, Safari, Mozilla Firefox. Not recommended to use in some old version of Internet Explorer.
Yearly Subscriptions started on February 20, 2023.
---