Your Destiny Blueprint
Unlock your inner potential! Knowledge is power. Use the key components of your personality to create aspiring vibrations of success and attract possibilities into your life!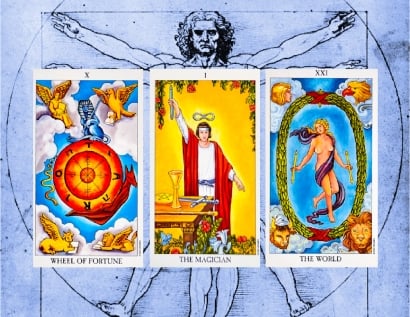 Find out your unique blueprint from the day you were born to the age of one hundred. By the time you reach eighty-one years of age, you will have travelled over nine lines in the blueprint and have had seventy-two experiences. Learn Your POWER and Subconscious Self numbers. All your numbers are explained in great details, including your life path, birth number, expression, outer personality, soul urge and more.
Learn what are your planes of expression and how all your numbers correlate to each other. While containing the element of mystery, the information provided in this report is given in an orderly and practical way to solve the secret of your individuality, and the patterns and destiny carried through life.
Your blueprint reveals your life, step by step, what it signifies, indicating potentials and pitfalls by a series of numbers. The minute you were born field of energy and this energy determines predefined actions and reactions that characterize each one of us.
Learn your personal vibrations and clues to your destiny. When you order, please, send me your birth date and full name.
Delivery time: 2-3 business days
Delivery Format: PDF file (email and download) - about 35 pages total.
---