Thomas Merton
Thomas Merton, O.C.S.O. was an Anglo-American Catholic writer and mystic. A Trappist monk of the Abbey of Gethsemani, Kentucky, he was a poet, social activist, and student of comparative religion. In 1949, he was ordained to the priesthood and given the name Father Louis.

Birth Card
Birthday: January 31, 1915
Nine of Clubs Life Path: 48/12/3 Attitude: 32/5
"The beginning of love is the will to let those we love be perfectly themselves, the resolution not to twist them to fit our own image. If in loving them we do not love what they are, but only their potential likeness to ourselves, then we do not love them: we only love the reflection of ourselves we find in them."
More
Thomas Merton Quotes
Nine of Clubs Quotes
---
What is Your Birth Card?
Enter your birth day and find out who you are.
Your Destiny: Major Themes
What destiny has in stock for you? Are you a potential millionaire and not know about it? What is your prime motivation in life and how to use to achieve success?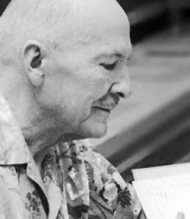 Courage is the complement of fear. A man who is fearless cannot be courageous. (He is also a fool.)
- Robert Heinlein
People Saying
This Really Reflects me
November 19, 2019 23:39
Very true
November 18, 2019 20:07
This is my sister all the way.
November 17, 2019 18:53
This is me
November 13, 2019 20:51
Who is Sandra and also is gemini?
November 12, 2019 20:31
That is so true ,I never love my name until I have read it in the Bible how many times it mention and how important it is.
November 12, 2019 19:58
Yep
November 12, 2019 18:08
This is spot on about me.. Italian meaning of Carolyn is strong and she knows
November 12, 2019 17:16
Wow so true
November 8, 2019 2:02
This takes too long to load after typing up everything.
November 6, 2019 6:29
Topics
Astrology
Celebrities
Culture
Dating
Destiny Cards
Gossip & Rumors
Lifestyle
Love Compatibility
Marriage
Numerology
Phenomenon
Psychology
Questions & Answers
Relationships
Science & Tech
Society
Useful Tips
World