What is Your Birth Card?
Enter your birth day and find out who you are.
Your Destiny: Major Themes
What destiny has in stock for you? Are you a potential millionaire and not know about it? What is your prime motivation in life and how to use to achieve success?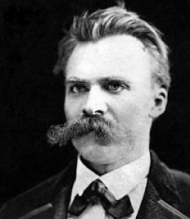 It is not a lack of love, but a lack of friendship that makes unhappy marriages.
- Friedrich Nietzsche
People Saying
In God's will
December 23, 2020 9:00
That is me, totally and incredibly
December 20, 2020 14:38
Funny but it's all true
November 25, 2020 17:19
Where did this research come from?
November 11, 2020 8:29
Topics
Astrology
Celebrities
Culture
Dating
Destiny Cards
Gossip & Rumors
Lifestyle
Love Compatibility
Marriage
Numerology
Phenomenon
Psychology
Questions & Answers
Relationships
Science & Tech
Society
Useful Tips
World