Oksana Grigorieva

Oksana Petrovna Grigorieva was born in Saransk, Mordovia, USSR, and raised in Ukraine and Russia. She studied music in Moscow and completed conservatoire studies in Kazan, before moving to London. After studying music at the Royal Academy of Music, she moved to the United States, with periods spent living in New York and Los Angeles, California. She taught music in the U.S., and patented a technique of teaching musical notation to children.

Grigorieva gained attention as a songwriter in 2006, after the song that she wrote, "Un día llegará", became popular on the Josh Groban album, Awake. In 2009, Grigorieva's music album Beautiful Heartache was released; the actor and director Mel Gibson, with whom she was romantically involved and had a child, served as executive producer. The following year, the couple had a widely publicized falling-out that eventually involved highly public legal proceedings and acrimony.

Birth Card
Birthday: February 23, 1970
Two of Diamonds Life Path: 42/6 Attitude: 25/7
Oksana Grigorieva Personal Life
---
What is Your Birth Card?
Enter your birth day and find out who you are.
Your Destiny: Major Themes
What destiny has in stock for you? Are you a potential millionaire and not know about it? What is your prime motivation in life and how to use to achieve success?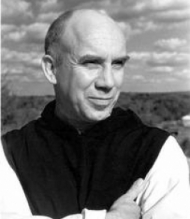 The beginning of love is the will to let those we love be perfectly themselves, the resolution not to twist them to fit our own image.
- Thomas Merton
People Saying
I really happy today to my name meaning
July 16, 2019 20:39
Yeah its that me
July 15, 2019 22:51
I agree Pamela's , it's all true, even for me, now I understand my name and me
July 15, 2019 15:01
Hello all Pamela's , hugs
July 15, 2019 14:57
I like what my name means, I'm proud to be a Pamela, I was born being French German , Irish , Russian and English, and born on January 27 1967,
July 15, 2019 14:55
Indeed
July 15, 2019 8:43
Wow!! Love my name like crazy. I think I will like to named all my kids Darlington
July 15, 2019 4:40
Diko mawari may meaning pala ang name ko,totoo pa tlga lahat, nkakataba ng puso
July 14, 2019 22:33
thank God that my daddy name me francis,That why am like this thats definitely my lifestar
July 14, 2019 9:25
spot on. wow
July 13, 2019 0:34
Topics
Astrology
Celebrities
Culture
Dating
Destiny Cards
Gossip & Rumors
Lifestyle
Love Compatibility
Marriage
Numerology
Phenomenon
Psychology
Questions & Answers
Relationships
Science & Tech
Society
Useful Tips
World