Michael Bloomberg

Michael Rubens Bloomberg is an American businessman and politician who is currently Mayor of New York City. With a net worth of $25 billion in 2012, he is also the 10th-richest person in the United States. He is the founder and 88% owner of Bloomberg L.P., a financial data-services firm.

A Democrat before seeking elective office, Bloomberg switched his registration in 2001 and ran for mayor as a Republican, winning the election that year and a second term in 2005. Bloomberg left the Republican Party over policy and philosophical disagreements with national party leadership in 2007 and ran for his third term in 2009 as an Independent candidate on the Republican ballot line. He was frequently mentioned as a possible Independent candidate for the 2008 presidential election and his departure from the Republican Party fueled further speculation. There was also speculation that he would run as a vice-presidential candidate. Bloomberg did not, however, seek the presidency nor was he selected as a running mate by any of the presidential candidates.

Birth Card
Birthday: February 14, 1942
Jack of Diamonds Soul Urge: 40/4 Life Path: 32/5 Attitude: 16/7
"I know something about how to build constituencies in an independent way."
More
Michael Bloomberg Quotes
Jack of Diamonds Quotes
---
---
What is Your Birth Card?
Enter your birth day and find out who you are.
Your Destiny: Major Themes
What destiny has in stock for you? Are you a potential millionaire and not know about it? What is your prime motivation in life and how to use to achieve success?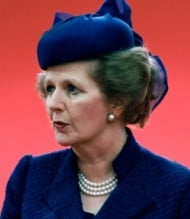 In politics, If you want anything said, ask a man. If you want anything done, ask a woman.
- Margaret Thatcher
People Saying
I agree Pamela's , it's all true, even for me, now I understand my name and me
July 15, 2019 15:01
Hello all Pamela's , hugs
July 15, 2019 14:57
I like what my name means, I'm proud to be a Pamela, I was born being French German , Irish , Russian and English, and born on January 27 1967,
July 15, 2019 14:55
Wow!! Love my name like crazy. I think I will like to named all my kids Darlington
July 15, 2019 4:40
thank God that my daddy name me francis,That why am like this thats definitely my lifestar
July 14, 2019 9:25
whaaaaaaat
July 10, 2019 13:31
So me
July 10, 2019 12:03
High five to all the "Nisha's" out there holding down the name!
July 9, 2019 22:27
So true
July 9, 2019 20:39
Glory to God:-)
July 8, 2019 4:33
Topics
Astrology
Celebrities
Culture
Dating
Destiny Cards
Gossip & Rumors
Lifestyle
Love Compatibility
Marriage
Numerology
Phenomenon
Psychology
Questions & Answers
Relationships
Science & Tech
Society
Useful Tips
World