Maria Shriver

Maria Owings Shriver is an American journalist and author of six best-selling books. She has received a Peabody Award, and was co-anchor for NBC's Emmy-winning coverage of the 1988 Summer Olympics. As executive producer of The Alzheimer's Project, Shriver earned two Emmy Awards and an Academy of Television Arts & Sciences award for developing a "television show with a conscience". She was formerly First Lady of California as the wife of actor and then-California Governor Arnold Schwarzenegger, from whom she is now separated. She is a member of the Kennedy family (her mother, Eunice Kennedy Shriver was a sister of John F. Kennedy, Robert F. Kennedy, and Edward Kennedy).

Birth Card
Birthday: November 6, 1955
Ace of Diamonds Life Path: 37/10/1 Attitude: 17/8
Maria Shriver Personal Life
---
What is Your Birth Card?
Enter your birth day and find out who you are.
Your Destiny: Major Themes
What destiny has in stock for you? Are you a potential millionaire and not know about it? What is your prime motivation in life and how to use to achieve success?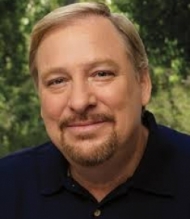 God sometimes removes a person from your life for your protection. Don't run after them.
- Rick Warren
People Saying
This Really Reflects me
November 19, 2019 23:39
Very true
November 18, 2019 20:07
This is my sister all the way.
November 17, 2019 18:53
This is me
November 13, 2019 20:51
Who is Sandra and also is gemini?
November 12, 2019 20:31
That is so true ,I never love my name until I have read it in the Bible how many times it mention and how important it is.
November 12, 2019 19:58
Yep
November 12, 2019 18:08
This is spot on about me.. Italian meaning of Carolyn is strong and she knows
November 12, 2019 17:16
Wow so true
November 8, 2019 2:02
This takes too long to load after typing up everything.
November 6, 2019 6:29
Topics
Astrology
Celebrities
Culture
Dating
Destiny Cards
Gossip & Rumors
Lifestyle
Love Compatibility
Marriage
Numerology
Phenomenon
Psychology
Questions & Answers
Relationships
Science & Tech
Society
Useful Tips
World