Mahatma Gandhi
Mohandas Karamchand Gandhi, commonly known as Mahatma Gandhi, was the preeminent leader of Indian nationalism in British-ruled India. Employing non-violent civil disobedience, Gandhi led India to independence and inspired movements for non-violence, civil rights and freedom across the world.

The son of a senior government official, Gandhi was born and raised in a Hindu Bania community in coastal Gujarat, and trained in law in London. Gandhi became famous by fighting for the civil rights of Muslim and Hindu Indians in South Africa, using new techniques of non-violent civil disobedience that he developed. Returning to India in 1915, he set about organising peasants to protest excessive land-taxes. A lifelong opponent of "communalism" (i.e. basing politics on religion) he reached out widely to all religious groups. He became a leader of Muslims protesting the declining status of the Caliphate. Assuming leadership of the Indian National Congress in 1921, Gandhi led nationwide campaigns for easing poverty, expanding women's rights, building religious and ethnic amity, ending untouchability, increasing economic self-reliance, and above all for achieving Swaraj, the independence of India from British domination.

Birth Card
Birthday: October 2, 1869
Seven of Diamonds Life Path: 36/9 Attitude: 12/3
"Poverty is the worst form of violence."
More
Mahatma Gandhi Quotes
Seven of Diamonds Quotes
---
---
What is Your Birth Card?
Enter your birth day and find out who you are.
Your Destiny: Major Themes
What destiny has in stock for you? Are you a potential millionaire and not know about it? What is your prime motivation in life and how to use to achieve success?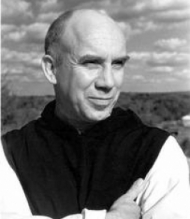 The beginning of love is the will to let those we love be perfectly themselves, the resolution not to twist them to fit our own image.
- Thomas Merton
People Saying
I really happy today to my name meaning
July 16, 2019 20:39
I agree Pamela's , it's all true, even for me, now I understand my name and me
July 15, 2019 15:01
Hello all Pamela's , hugs
July 15, 2019 14:57
I like what my name means, I'm proud to be a Pamela, I was born being French German , Irish , Russian and English, and born on January 27 1967,
July 15, 2019 14:55
Wow!! Love my name like crazy. I think I will like to named all my kids Darlington
July 15, 2019 4:40
thank God that my daddy name me francis,That why am like this thats definitely my lifestar
July 14, 2019 9:25
spot on. wow
July 13, 2019 0:34
whaaaaaaat
July 10, 2019 13:31
So me
July 10, 2019 12:03
High five to all the "Nisha's" out there holding down the name!
July 9, 2019 22:27
Topics
Astrology
Celebrities
Culture
Dating
Destiny Cards
Gossip & Rumors
Lifestyle
Love Compatibility
Marriage
Numerology
Phenomenon
Psychology
Questions & Answers
Relationships
Science & Tech
Society
Useful Tips
World