Larry King

Lawrence Harvey "Larry" King is an American television and radio host.
He is recognized in the United States as one of the premier broadcast interviewers. He has won an Emmy Award, two Peabody Awards, and ten Cable ACE Awards.
King began as a local Florida journalist and radio interviewer in the 1950s and 1960s. He became prominent as an all-night national radio broadcaster starting in 1978, and then, in 1985, began hosting the nightly interview TV program Larry King Live on CNN.

On June 29, 2010, it was announced that he would step down as host of the show but would continue to host specials for CNN. In early September, CNN confirmed that he would be replaced by Piers Morgan. King's last show aired on December 16, 2010.

Birth Card
Birthday: November 19, 1933
Ace of Clubs Life Path: 46/10/1 Attitude: 30/3
"I remind myself every morning: Nothing I say this day will teach me anything. So if I'm going to learn, I must do it by listening."
More
Larry King Quotes
Ace of Clubs Quotes
---
---
What is Your Birth Card?
Enter your birth day and find out who you are.
Your Destiny: Major Themes
What destiny has in stock for you? Are you a potential millionaire and not know about it? What is your prime motivation in life and how to use to achieve success?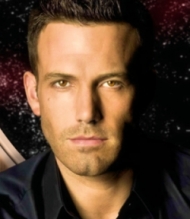 Sure, I suffered a lot. But it's not like the end of the world and it's not who I am. I lead quite a pleasant life and I'm able to divorce a perceived reality from my actual experience of life.
- Ben Affleck
People Saying
thank God that my daddy name me francis,That why am like this thats definitely my lifestar
July 14, 2019 9:25
whaaaaaaat
July 10, 2019 13:31
So me
July 10, 2019 12:03
High five to all the "Nisha's" out there holding down the name!
July 9, 2019 22:27
So true
July 9, 2019 20:39
Glory to God:-)
July 8, 2019 4:33
This is so me ....wow
July 7, 2019 16:24
My name is Sonia Effah and it really true about me. I love being me and I will always be.
July 6, 2019 23:40
The real sense of the data.
July 6, 2019 18:54
I'm Gayathri Suresh I'm lucky and so happy to have this name. The meaning of my name described in this site is exactly what I possess in 'MY LIFE'. I was so exited and wondered when I read this.
July 6, 2019 14:22
Topics
Astrology
Celebrities
Culture
Dating
Destiny Cards
Gossip & Rumors
Lifestyle
Love Compatibility
Marriage
Numerology
Phenomenon
Psychology
Questions & Answers
Relationships
Science & Tech
Society
Useful Tips
World