L Ron Hubbard

Lafayette Ronald Hubbard, better known as L. Ron Hubbard (and often referred to by his initials, LRH), was an American pulp fiction author and religious leader who founded the Church of Scientology. After establishing a career as a writer, becoming best known for his science fiction and fantasy stories, he developed a self-help system called Dianetics which was first published in May 1950. He subsequently developed his ideas into a wide-ranging set of doctrines and rituals as part of a new religious movement that he called Scientology. His writings became the guiding texts for the Church of Scientology and a number of affiliated organizations that address such diverse topics as business administration, literacy and drug rehabilitation.

Birth Card
Birthday: March 13, 1911
Ten of Diamonds Life Path: 28/10/1 Attitude: 16/7
"All real difficulty stems from no responsibility. Full responsibility is not fault; it is recognition of being cause."
More
L Ron Hubbard Quotes
Ten of Diamonds Quotes
L Ron Hubbard Personal Life
---
What is Your Birth Card?
Enter your birth day and find out who you are.
Your Destiny: Major Themes
What destiny has in stock for you? Are you a potential millionaire and not know about it? What is your prime motivation in life and how to use to achieve success?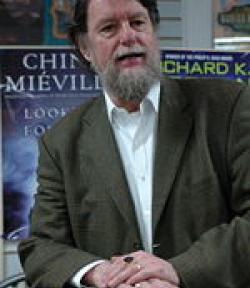 Often you don't know whether a woman is friend, enemy or lover until it is too late. Sometimes, she is all three.
- Robert Jordan
People Saying
This Really Reflects me
November 19, 2019 23:39
Very true
November 18, 2019 20:07
This is my sister all the way.
November 17, 2019 18:53
This is me
November 13, 2019 20:51
Who is Sandra and also is gemini?
November 12, 2019 20:31
That is so true ,I never love my name until I have read it in the Bible how many times it mention and how important it is.
November 12, 2019 19:58
Yep
November 12, 2019 18:08
This is spot on about me.. Italian meaning of Carolyn is strong and she knows
November 12, 2019 17:16
Wow so true
November 8, 2019 2:02
This takes too long to load after typing up everything.
November 6, 2019 6:29
Topics
Astrology
Celebrities
Culture
Dating
Destiny Cards
Gossip & Rumors
Lifestyle
Love Compatibility
Marriage
Numerology
Phenomenon
Psychology
Questions & Answers
Relationships
Science & Tech
Society
Useful Tips
World