Julian Barnes
Julian Patrick Barnes is a contemporary English writer. Barnes won the Man Booker Prize for his book The Sense of an Ending (2011), and three of his earlier books had been shortlisted for the Booker Prize: Flaubert's Parrot (1984), England, England (1998), and Arthur & George (2005). He has also written crime fiction under the pseudonym Dan Kavanagh (his late wife's surname), though has published nothing under that name for more than twenty-five years. In addition to novels, Barnes has published collections of essays and short stories. He was selected as the recipient of the 2011 David Cohen Prize for Literature.

Birth Card
Birthday: January 19, 1946
Eight of Diamonds Soul Urge: 29/11/2 Life Path: 40/4 Attitude: 20/2
"Women scheme when they are weak, they lie out of fear. Men scheme when they are strong, they lie out of arrogance."
More
Julian Barnes Quotes
Eight of Diamonds Quotes
---
---
What is Your Birth Card?
Enter your birth day and find out who you are.
Your Destiny: Major Themes
What destiny has in stock for you? Are you a potential millionaire and not know about it? What is your prime motivation in life and how to use to achieve success?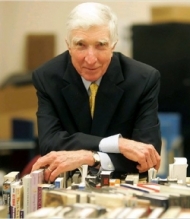 Existence itself does not feel horrible; it feels like an ecstasy, rather, which we have only to be still to experience.
- John Updike
People Saying
This Really Reflects me
November 19, 2019 23:39
Very true
November 18, 2019 20:07
This is my sister all the way.
November 17, 2019 18:53
This is me
November 13, 2019 20:51
Who is Sandra and also is gemini?
November 12, 2019 20:31
That is so true ,I never love my name until I have read it in the Bible how many times it mention and how important it is.
November 12, 2019 19:58
Yep
November 12, 2019 18:08
This is spot on about me.. Italian meaning of Carolyn is strong and she knows
November 12, 2019 17:16
Wow so true
November 8, 2019 2:02
This takes too long to load after typing up everything.
November 6, 2019 6:29
Topics
Astrology
Celebrities
Culture
Dating
Destiny Cards
Gossip & Rumors
Lifestyle
Love Compatibility
Marriage
Numerology
Phenomenon
Psychology
Questions & Answers
Relationships
Science & Tech
Society
Useful Tips
World