John Travolta
John Joseph Travolta (born February 18, 1954) is an American actor, dancer and singer. Travolta first became known in the 1970s, after appearing on the television series Welcome Back, Kotter and starring in the box office successes Saturday Night Fever and Grease. Travolta's acting career declined in the early 1980s and continued to deteriorate throughout the remainder of the decade. His career faced a resurgence in the 1990s with his role in Pulp Fiction, and he has since continued starring in Hollywood films including Face/Off, Ladder 49, and Wild Hogs. Travolta was nominated for the Academy Award for Best Actor for Saturday Night Fever and Pulp Fiction. He won the Golden Globe Award for Best Actor - Motion Picture Musical or Comedy for his performance in Get Shorty.

Travolta has been a practitioner of Scientology since 1975 when he was given the book Dianetics while filming the movie The Devil's Rain in Durango, Mexico. After the 2010 Haiti earthquake, joining other celebrities in helping with the relief efforts, Travolta flew his 707 full of supplies, doctors, and Scientologist Volunteer Ministers into the disaster area.

John: "When you have children, it's such an organic love that you are preoccupied with them. There's an implied [philosophy], kind of like 'OK, they come first and we come second.' Other parents may disagree, but I don't think Kelly and I could have it any other way. My parents didn't have all that I have, but they still made all their children come first. You could feel it. Yet they were very much in love and passionate up to the very end."

Birth Card
Birthday: February 18, 1954
Seven of Diamonds Life Path: 39/12/3 Attitude: 20/2
John Travolta Personal Life
---
What is Your Birth Card?
Enter your birth day and find out who you are.
Your Destiny: Major Themes
What destiny has in stock for you? Are you a potential millionaire and not know about it? What is your prime motivation in life and how to use to achieve success?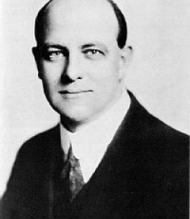 When you have been just told that the girl you love is definitely betrothed to another, you begin to understand how Anarchists must feel when the bomb goes off too soon.
- Pelham Wodehouse
People Saying
I really happy today to my name meaning
July 16, 2019 20:39
Yeah its that me
July 15, 2019 22:51
I agree Pamela's , it's all true, even for me, now I understand my name and me
July 15, 2019 15:01
Hello all Pamela's , hugs
July 15, 2019 14:57
I like what my name means, I'm proud to be a Pamela, I was born being French German , Irish , Russian and English, and born on January 27 1967,
July 15, 2019 14:55
Indeed
July 15, 2019 8:43
Wow!! Love my name like crazy. I think I will like to named all my kids Darlington
July 15, 2019 4:40
Diko mawari may meaning pala ang name ko,totoo pa tlga lahat, nkakataba ng puso
July 14, 2019 22:33
thank God that my daddy name me francis,That why am like this thats definitely my lifestar
July 14, 2019 9:25
spot on. wow
July 13, 2019 0:34
Topics
Astrology
Celebrities
Culture
Dating
Destiny Cards
Gossip & Rumors
Lifestyle
Love Compatibility
Marriage
Numerology
Phenomenon
Psychology
Questions & Answers
Relationships
Science & Tech
Society
Useful Tips
World