All Celebrities

The Two of Hearts belongs to the special family of Seven. It means that their life doesn't follow the traits of 46 cards of the deck. If you are Two Of Hearts, you can feel like an alien to others with ideas and set of values most cannot apprehend. It's like to stand in a field where everybody moves around you, come and to go, up and down, left and right, but they can't ever experience how is it to be you.
Learn More
What is Your Birth Card?
Enter your birth day and find out who you are.
Your Destiny: Major Themes
What destiny has in stock for you? Are you a potential millionaire and not know about it? What is your prime motivation in life and how to use to achieve success?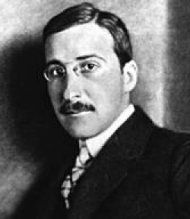 The strength of a love is always misjudged if we evaluate it by its immediate cause and not the stress that went before it, the dark and hollow space full of disappointment and loneliness that precede
- Stefan Zweig
People Saying
Omg Lee and Debbie are my parents names!
November 10, 2020 20:08
I'm lucky to be called by this name
November 6, 2020 21:12
That's me
November 3, 2020 17:26
true
November 3, 2020 8:20
Topics
Astrology
Celebrities
Culture
Dating
Destiny Cards
Gossip & Rumors
Lifestyle
Love Compatibility
Marriage
Numerology
Phenomenon
Psychology
Questions & Answers
Relationships
Science & Tech
Society
Useful Tips
World