All Celebrities

Out of all birthday, Fours are among the most fortunate. It gives them a wonderful start - with protection, security, sufficiency, but like with any other card how we use our potential is what creates our success in life. Four of Diamonds are builders and foundation of Values. Four is also a number of the Emperor. Fours must be in command of every situation that arises. Four of Diamonds are to build on Values that are everlasting.
Learn More
What is Your Birth Card?
Enter your birth day and find out who you are.
Your Destiny: Major Themes
What destiny has in stock for you? Are you a potential millionaire and not know about it? What is your prime motivation in life and how to use to achieve success?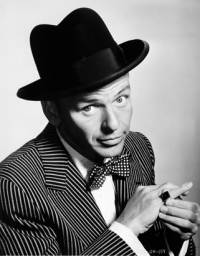 I'm supposed to have a Ph.D. on the subject of women. But the truth is I've flunked more often than not. I'm very fond of women; I admire them. But, like all men, I don't understand them.
- Frank Sinatra
People Saying
Right on target!
October 15, 2018 1:17
Thank God and my Dad. I was not given wrong name at all.
October 14, 2018 21:37
Spot on!
October 14, 2018 19:00
Yes that's me also strong
October 11, 2018 11:11
Huh? What an unexpected comment from a --- .you know--- woman...-- "money~gal"... huh ...huh... thrice... ...
October 11, 2018 1:20
Yup that's me all day
October 10, 2018 18:18
My name is so me. Wow!
October 10, 2018 15:49
On point I could not said it better ,that's the real me
October 9, 2018 18:53
Yes im a Tanya this is 100 percentage true
October 9, 2018 6:26
True thats me Doreen
October 8, 2018 11:50
Topics
Astrology
Celebrities
Culture
Dating
Destiny Cards
Gossip & Rumors
Lifestyle
Love Compatibility
Marriage
Numerology
Phenomenon
Psychology
Questions & Answers
Relationships
Science & Tech
Society
Useful Tips
World