All Celebrities

Fives represent Changes, Variety, Opportunity, Travel, Escape and fluctuating Life Experience. The Five of Hearts are restless emotionally and don't want to be bound by anyone and anything. Charming and versatile, the Five of Hearts seeks new experiences and new opportunities in life. They can be very successful in all sorts of people related activities. There is a conflict between your emotions and your common sense. You need to practice control and conserve your energy.
Learn More
What is Your Birth Card?
Enter your birth day and find out who you are.
Your Destiny: Major Themes
What destiny has in stock for you? Are you a potential millionaire and not know about it? What is your prime motivation in life and how to use to achieve success?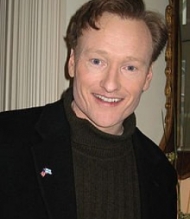 A study in the Washington Post says that women have better verbal skills than men. I just want to say to the authors of that study: 'Duh'.
- Conan OBrien
People Saying
In God's will
December 23, 2020 9:00
That is me, totally and incredibly
December 20, 2020 14:38
Funny but it's all true
November 25, 2020 17:19
Where did this research come from?
November 11, 2020 8:29
Topics
Astrology
Celebrities
Culture
Dating
Destiny Cards
Gossip & Rumors
Lifestyle
Love Compatibility
Marriage
Numerology
Phenomenon
Psychology
Questions & Answers
Relationships
Science & Tech
Society
Useful Tips
World