Bonnie Parker

Bonnie Elizabeth Parker was born in Rowena, Texas, the second of three children. Her father, Charles Parker, a bricklayer, died when Bonnie was four. Her mother, Emma Krause, moved with the children to her parents' home in Cement City, an industrial suburb of Dallas, where she found work as a seamstress.

Parker was one of the best students in her high school, winning top prizes in spelling, writing and public speaking. As an adult, her fondness for writing found expression in poems such as "The Story of Suicide Sal" and "The Trail's End" (known since as "The Story of Bonnie and Clyde").

Birth Card
Birthday: October 1, 1910
Eight of Diamonds Life Path: 22/4 Attitude: 11/2
Bonnie Parker Personal Life
---
What is Your Birth Card?
Enter your birth day and find out who you are.
Your Destiny: Major Themes
What destiny has in stock for you? Are you a potential millionaire and not know about it? What is your prime motivation in life and how to use to achieve success?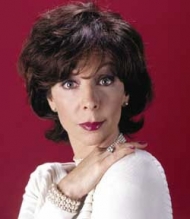 I love being married. It's so great to find one special person you want to annoy for the rest of your life.
- Rita Rudner
People Saying
Mine is Dec. 18. Also King of Hearts...
March 27, 2020 21:54
Hi
March 23, 2020 6:32
My venus is good or bad
March 19, 2020 9:09
I agree!! Very accurate!
March 19, 2020 4:33
OMG...Jennifer you(i) rock
March 18, 2020 18:11
What is my career Job ye Business
March 16, 2020 21:32
Take the card of the hour that interest you. Ask Google the meaning of it
March 11, 2020 15:00
Sounds like me! My Galactic name is RaSheena!
March 8, 2020 0:40
Wow that true
February 28, 2020 13:08
Each word penned above is truth. I have reached that stage in my life where I am moving towards the above written meaning and now I know why am I always restless to know the depth of life
February 25, 2020 9:11
Topics
Astrology
Celebrities
Culture
Dating
Destiny Cards
Gossip & Rumors
Lifestyle
Love Compatibility
Marriage
Numerology
Phenomenon
Psychology
Questions & Answers
Relationships
Science & Tech
Society
Useful Tips
World