All Celebrities

In old metaphysical studies, the number Eight was associated with Saturn - father, and superstitiously counted as a symbol of Evil. Number Eight is made of two circles - one for a man and one - for God. Together these two circles create the symbol of infinity. Today we know, that 8 is the number of the Sun ( and therefore the God), and that Saturn is not the embodiment of evil. The Number Eight (8) is a symbol of Power.
Learn More
What is Your Birth Card?
Enter your birth day and find out who you are.
Your Destiny: Major Themes
What destiny has in stock for you? Are you a potential millionaire and not know about it? What is your prime motivation in life and how to use to achieve success?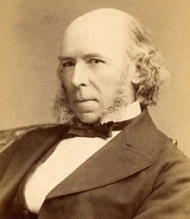 There is a principle which is a bar against all information, which is proof against all arguments, and which cannot fail to keep a man in everlasting ignorance - that principle is contempt prior to in
- Herbert Spencer
People Saying
Mine is Dec. 18. Also King of Hearts...
March 27, 2020 21:54
Hi
March 23, 2020 6:32
My venus is good or bad
March 19, 2020 9:09
I agree!! Very accurate!
March 19, 2020 4:33
OMG...Jennifer you(i) rock
March 18, 2020 18:11
What is my career Job ye Business
March 16, 2020 21:32
Take the card of the hour that interest you. Ask Google the meaning of it
March 11, 2020 15:00
Sounds like me! My Galactic name is RaSheena!
March 8, 2020 0:40
Wow that true
February 28, 2020 13:08
Each word penned above is truth. I have reached that stage in my life where I am moving towards the above written meaning and now I know why am I always restless to know the depth of life
February 25, 2020 9:11
Topics
Astrology
Celebrities
Culture
Dating
Destiny Cards
Gossip & Rumors
Lifestyle
Love Compatibility
Marriage
Numerology
Phenomenon
Psychology
Questions & Answers
Relationships
Science & Tech
Society
Useful Tips
World