All Celebrities

All Sixes have a special significance and mission in life. Six is the Double Trinity, - the divine is reflected in the human. Number Six is the number of Soul. It stands for beauty, harmony, order and completion, - the "Law and Order." Having this birthday means that you have a passion for everything being in the right place. You are a natural diplomat who needs involvement with others where you can share you warm charm, intuitive intellect, and a friendly responsibility of well-being of others.
Learn More
What is Your Birth Card?
Enter your birth day and find out who you are.
Your Destiny: Major Themes
What destiny has in stock for you? Are you a potential millionaire and not know about it? What is your prime motivation in life and how to use to achieve success?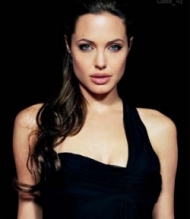 If I think more about death than some other people, it is probably because I love life more than they do.
- Angelina Jolie
People Saying
In God's will
December 23, 2020 9:00
That is me, totally and incredibly
December 20, 2020 14:38
Funny but it's all true
November 25, 2020 17:19
Where did this research come from?
November 11, 2020 8:29
Topics
Astrology
Celebrities
Culture
Dating
Destiny Cards
Gossip & Rumors
Lifestyle
Love Compatibility
Marriage
Numerology
Phenomenon
Psychology
Questions & Answers
Relationships
Science & Tech
Society
Useful Tips
World