All Celebrities

Out of all birthday, Fours are among the most fortunate. It gives them a wonderful start - with protection, security, sufficiency, but like with any other card how we use our potential is what creates our success in life. Four of Diamonds are builders and foundation of Values. Four is also a number of the Emperor. Fours must be in command of every situation that arises. Four of Diamonds are to build on Values that are everlasting.
Learn More
What is Your Birth Card?
Enter your birth day and find out who you are.
Your Destiny: Major Themes
What destiny has in stock for you? Are you a potential millionaire and not know about it? What is your prime motivation in life and how to use to achieve success?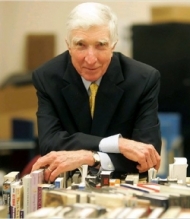 Existence itself does not feel horrible; it feels like an ecstasy, rather, which we have only to be still to experience.
- John Updike
People Saying
IT IS REALY ME
February 20, 2019 9:41
That's me for sure. Love it.
February 20, 2019 8:27
it is really me
February 20, 2019 7:00
Terry certainly of course yes that me !
February 20, 2019 2:48
Above noble qualities are quite true in the persons I have come acrosss especially, female doctors of medicine.
February 20, 2019 1:38
My mom is a 3 of diamonds, my sister is a 4 of diamonds, and I am a 5 of diamonds. Thats very common in families as well to be all in line.
February 20, 2019 0:48
ILU SAMURA UZ**R
February 19, 2019 19:55
My God this is so Me!
February 19, 2019 18:09
thats my lola
February 19, 2019 13:09
reason I am here tomorrow is my value education paper...........
February 19, 2019 12:58
Topics
Astrology
Celebrities
Culture
Dating
Destiny Cards
Gossip & Rumors
Lifestyle
Love Compatibility
Marriage
Numerology
Phenomenon
Psychology
Questions & Answers
Relationships
Science & Tech
Society
Useful Tips
World