All Celebrities

All Threes are forerunners of ultimate perfection and triumph. Number 3 departures from the Number 2 - the source of balance and harmony, and so it's always looking to find this balance in creating something new. This is a stage of progressive development through multiple experiences, both of success and failure. There is an urge in self-expression and variety. The prime concern is more likely to pertain to the realm of values.
Learn More
What is Your Birth Card?
Enter your birth day and find out who you are.
Your Destiny: Major Themes
What destiny has in stock for you? Are you a potential millionaire and not know about it? What is your prime motivation in life and how to use to achieve success?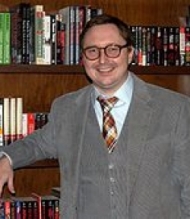 Life may be miraculous in its unlikelihood in the universe, but it would be a fallacy to suggest that its rareness makes it inextinguishable.
- John Hodgman
People Saying
In God's will
December 23, 2020 9:00
That is me, totally and incredibly
December 20, 2020 14:38
Funny but it's all true
November 25, 2020 17:19
Where did this research come from?
November 11, 2020 8:29
Topics
Astrology
Celebrities
Culture
Dating
Destiny Cards
Gossip & Rumors
Lifestyle
Love Compatibility
Marriage
Numerology
Phenomenon
Psychology
Questions & Answers
Relationships
Science & Tech
Society
Useful Tips
World