All Celebrities

Fives represent Changes, Variety, Opportunity, Travel, Escape and fluctuating Life Experience. Five of Diamonds idealistic nature often counteracts with material considerations and sense of values, they truly understand. Their life in general follows the keynotes of inspiration and intelligence. The Five of Diamonds a rarely remain at their place of birth, but parents play an important part in their early life.
Learn More
What is Your Birth Card?
Enter your birth day and find out who you are.
Your Destiny: Major Themes
What destiny has in stock for you? Are you a potential millionaire and not know about it? What is your prime motivation in life and how to use to achieve success?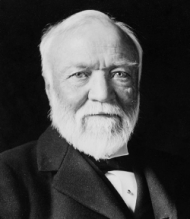 The man who acquires the ability to take full possession of his own mind may take possession of anything else to which he is justly entitled.
- Andrew Carnegie
People Saying
Omg Lee and Debbie are my parents names!
November 10, 2020 20:08
I'm lucky to be called by this name
November 6, 2020 21:12
That's me
November 3, 2020 17:26
true
November 3, 2020 8:20
Topics
Astrology
Celebrities
Culture
Dating
Destiny Cards
Gossip & Rumors
Lifestyle
Love Compatibility
Marriage
Numerology
Phenomenon
Psychology
Questions & Answers
Relationships
Science & Tech
Society
Useful Tips
World