All Celebrities

Nine is universal, all-containing symbol. It is the end and the beginning. They are adventurous, often impulsive nature will attract them to a wide variety of interests and people, and it is their mind that finds their greatest fulfillment or disappointments. All Nines birthdays have the tremendous pull of knowledge, and if they are willing to serve people by sharing their experience, surrender ego, Nines will indeed find a life of happiness and satisfaction.
Learn More
What is Your Birth Card?
Enter your birth day and find out who you are.
Your Destiny: Major Themes
What destiny has in stock for you? Are you a potential millionaire and not know about it? What is your prime motivation in life and how to use to achieve success?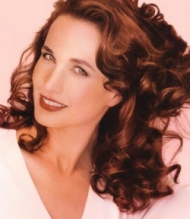 I think women have an innate ability to be intuitive with people that they truly love, but they have to trust that inner voice, and I think it is there. I think we are more intuitive than men.
- Andie Macdowell
People Saying
Omg Lee and Debbie are my parents names!
November 10, 2020 20:08
I'm lucky to be called by this name
November 6, 2020 21:12
That's me
November 3, 2020 17:26
true
November 3, 2020 8:20
Topics
Astrology
Celebrities
Culture
Dating
Destiny Cards
Gossip & Rumors
Lifestyle
Love Compatibility
Marriage
Numerology
Phenomenon
Psychology
Questions & Answers
Relationships
Science & Tech
Society
Useful Tips
World