Arthur Clarke

Sir Arthur Charles Clarke is famous for his short stories and novels, among them 2001: A Space Odyssey (1968), and as a host and commentator in the British television series Mysterious World. For many years, Robert A. Heinlein, Isaac Asimov, and Clarke were known as the "Big Three" of science fiction.

Clarke served in the Royal Air Force as a radar instructor and technician from 1941 to 1946. In 1945, he proposed a satellite communication system—an idea that, in 1963, won him the Franklin Institute Stuart Ballantine Gold Medal. He was the chairman of the British Interplanetary Society from 1947–1950 and again in 1953.

In 1956, Clarke emigrated to Sri Lanka, largely to pursue his interest in scuba diving. That year, he discovered the underwater ruins of the ancient Koneswaram temple in Trincomalee. He lived in Sri Lanka until his death. He was knighted by Queen Elizabeth II in 1998, and was awarded Sri Lanka's highest civil honour, Sri Lankabhimanya, in 2005.

Birth Card
Birthday: December 16, 1917
Two of Clubs Soul Urge: 25/7 Life Path: 46/10/1 Attitude: 28/10/1
"Any path to knowledge is a path to God - or Reality, whichever word one prefers to use."
More
Arthur Clarke Quotes
Two of Clubs Quotes
---
---
What is Your Birth Card?
Enter your birth day and find out who you are.
Your Destiny: Major Themes
What destiny has in stock for you? Are you a potential millionaire and not know about it? What is your prime motivation in life and how to use to achieve success?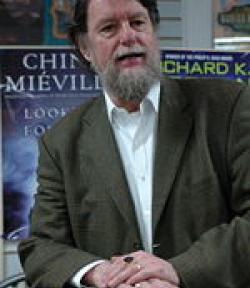 Any fool knows men and women think differently at times, but the biggest difference is this. Men forget, but never forgive; women forgive, but never forget.
- Robert Jordan
People Saying
I really happy today to my name meaning
July 16, 2019 20:39
Yeah its that me
July 15, 2019 22:51
I agree Pamela's , it's all true, even for me, now I understand my name and me
July 15, 2019 15:01
Hello all Pamela's , hugs
July 15, 2019 14:57
I like what my name means, I'm proud to be a Pamela, I was born being French German , Irish , Russian and English, and born on January 27 1967,
July 15, 2019 14:55
Indeed
July 15, 2019 8:43
Wow!! Love my name like crazy. I think I will like to named all my kids Darlington
July 15, 2019 4:40
Diko mawari may meaning pala ang name ko,totoo pa tlga lahat, nkakataba ng puso
July 14, 2019 22:33
thank God that my daddy name me francis,That why am like this thats definitely my lifestar
July 14, 2019 9:25
spot on. wow
July 13, 2019 0:34
Topics
Astrology
Celebrities
Culture
Dating
Destiny Cards
Gossip & Rumors
Lifestyle
Love Compatibility
Marriage
Numerology
Phenomenon
Psychology
Questions & Answers
Relationships
Science & Tech
Society
Useful Tips
World