Nine of Hearts Karma Cousin
Emotional disappointments, losses in love, end of relationships. High level: giving love in selfless manner - counseling others, sharing love with people.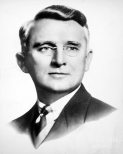 When dealing with people, remember you are not dealing with creatures of logic, but with creatures bristling with prejudice and motivated by pride and vanity.
- Dale Carnegie
Your Destiny Birth Card