Five of Clubs Karma Cousin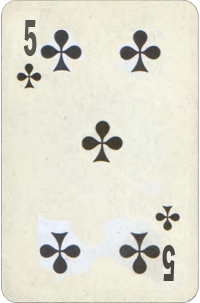 Change of mind and plans. Change in residence or travel opportunities. Mental restlessness. Low side: unwillingness to commit to any particular belief or philosophy.
Women often seemed to leave things unsaid, and in his limited experience it was what they did not say that proved the most trouble.
- Robert Jordan
Your Destiny Birth Card