Two of Diamonds Karma Card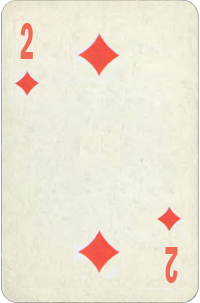 You are good at making contacts and contacts can benefit you financially. In your relationships with others, it is important for you to keep a balance between using power tactics and compromise. By using your innate diplomatic skills you gain much from working in collaboration with others. Avoid wasting energies on fears of not having enough money or resources by sharpening, and having faith in, your natural negotiation skills. Likewise, secrecy in connections with associations, either business or personal. Ambition often dominates, and then the emotions are sure to suffer.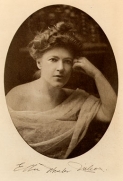 There is no chance, no destiny, no fate, that can circumvent or hinder or control the firm resolve of a determined soul.
- Ella Wilcox
Your Destiny Birth Card