Nine of Clubs Karma Card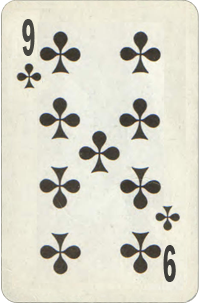 The Nine of Clubs signifies obstacles to mental control. Your life sequence is extremely lucky, but you might not fully appreciate what you have because of the influence of your karma card, 9 of Clubs. The number 9 is universal. It is a finisher, and also the beginning. It tears down, sweeps away, and terminates, but it is never lost because it always reproduces itself. It destroys, and it fulfills. The 9 of Clubs may feel like frustration and disappointment, which primarily generated by your mind. At times, you may feel like a victim of circumstances. You may feel like people taking advantage of your views. But as a fact, you must share your ideas with others for more to come. The Nine of Clubs suggest an intuitive and brilliant mind. You can turn your ideas into profitable ventures by staying detached and developing patience. Resist letting your irritability or frustration cloud your judgment. To fully use your mighty intellect, you need to keep realistic and adopt the right values.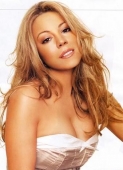 I don't think anyone knows as much about what's right for me as I do.
- Mariah Carey
Your Destiny Birth Card