Jack of Diamonds Karma Card
The Jack of Diamonds, also your Saturn Card, stands for number 11 in the Diamonds suit, Inspiration Guidance in all Values. The Double Jack (11) influence suggest that you may have to watch for your tendency to lean toward material values and the guest for financial security do not stop you from accomplishing the work needed to fulfill your outstanding creative potential. The youthful and dynamic influence of these two cards link to an androgynous quality and indicate that your will be active and spirited throughout your life. With your willpower and strong convictions, you can overcome your challenges and are often rewarded for your efforts.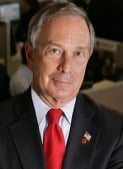 I know something about how to build constituencies in an independent way.
- Michael Bloomberg
Your Destiny Birth Card