Five of Spades Karma Card
The Five of Spades is a cross (5) in Labor (Spades). Your birth card, the Four of Diamonds, likes stability and security, but the 5 of Spades doesn't like to be tied down and follow strict rules and applications. It gives you restlessness and dissatisfaction with your "lot" in life because money is not at your disposal unless you make an effort to earn it, and then to keep it. There is a conflict inside yourself - between your desire of stability and your vital urge for freedom and constant movement. This karma card suggests that while you can be pragmatic and spontaneous, anxiety and impatience can sometimes undermine your great efforts. The karmic influence of this card implies that fated changes or alternating circumstances concerning work will bring the steady flow of new people in your life. It also suggests that you may prefer the career that involves action, fast pace, or travel.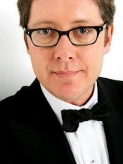 If I don't need the money, I don't work. I'm going to spend time with my family and friends, and I'm going to travel and read and listen to music and try to learn a little bit more about how to be a human being, as opposed to learning how to be somebody else.
- James Spader
Your Destiny Birth Card