Ace of Spades Karma Card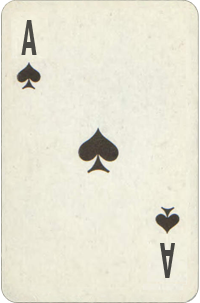 The Ace of Spades represents the initiation into the mysteries of the universe. Without a definite knowledge of the higher values and laws, the soul is lost in fears of decay and death. Here, on Earth, each of us makes the decision to pursue our own personal paths, using our own wills and power. With the Ace of Spades Karma card, you learn to control the creative power and become aware of the higher spirals of consciousness to be obtained. Evolution back to our spiritual home demands that we become selfless, and have a willingness to serve others. The theme "from darkness to light" helps the Ace of Spades find a purpose of experiencing the human kingdom. The truth is, the good and evil are not condemned but understood, and love regained more through pain and suffering than through pleasure. The self is not only a body but a soul mind. True wisdom lies concealed in every cell in our bodies, as our God-self within. Looking for answers within, listening to the spirit, helps to find the path of fulfillment.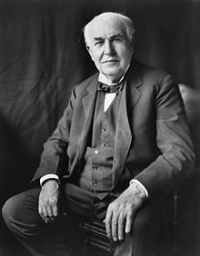 Restlessness is discontent and discontent is the first necessity of progress. Show me a thoroughly satisfied man and I will show you a failure.
- Thomas A Edison
Your Destiny Birth Card